Get maximum protection from ransomware threats
Enjoy peace of mind with Metabase Q's specialized defense, built exclusively to combat ransomware threats. our multilayered approach ensures a fluid and proactive response, adjusting to evolving threats in real-time.
Rapid Deployment Meets Ransomware Defense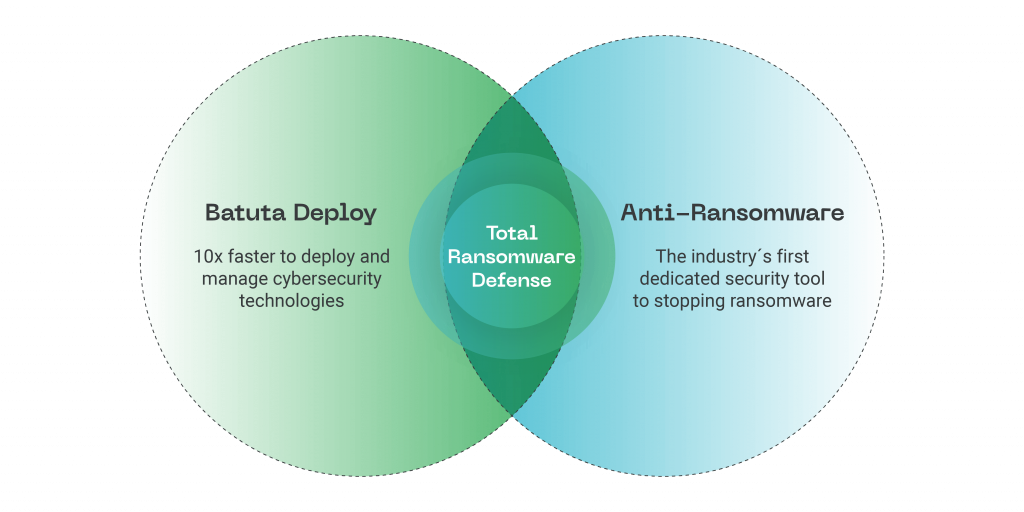 The Consequences of Ransomware: Stopped Operations and Reputational Damage
Average Cost of Ransomware Recovery in 2022
Of Organizations Recover No Data
*Forbes, "Seven Factors Analyzing Ransomware's Cost To Business", 2021-07-29
Ransomware has emerged as a digital nightmare, disrupting businesses worldwide. It doesn't just steal information; it halts operations and damages reputation. The digital space has become a battlefield, and every organization, big or small, is at risk. Sadly, most security tools today are complex to set up and still might miss these cunning cyber threats.
The Ultimate Shield Against Ransomware Threats
Anti-Ransomware focuses on multiple layers of defense to reduce ransomware infiltration and disabling threats layer by layer.
Assured Business Continuity
Anti-Ransomware ensures uninterrupted operations with automatic recovery, resiliency and isolation during attacks.
Anti-Ransomware ensures minimal downtime and a quicker return to normal operations.
Anti-Ransomware is built by those who know the offense best, ensuring that the defense is top-notch. By combining advanced prevention engines with AI models trained exclusively on ransomware.
Manage, Measure and Mature
Your Cybersecurity In One Platform
Metabase Q is more than a cybersecurity platform, we are your partner in building robust, scalable and fast cybersecurity programs that protect your organization from today's and tomorrow's threats.
Make your purchase and get access in 24 hours
1. Install the Batuta Sensor
The first and crucial step of the trial is installing the Batuta sensor, which provides visibility and control for your systems. Once installed, you gain access to Batuta, the core platform for all of Metabase Q's services.
2. Enable Multi-Layer Anti-Ransomware Defense
Deploy the Anti-Ransomware Module across your organization and focus on the rest of your business
Anti-ransomware is a first layer of defense. Level up and manage, measure and mature your cybersecurity in one platform